There are no scheduled games
COVID-19 UPDATE
AUGUST 13, 2020
Arenas have a 20 maximum participant limit in place right now. With those limitations, after a referee and a scorekeeper, it means each team would field 8 players and a goalie. Because that drastically affects the game play and cost per player per game, we will not be operating our upcoming season unless those limitations are lifted.
Viasport is leading the charge to returning to recreational sports and they're doing so in coordination with the Public Health Officer. They have made these recommendations and can lift those limitations if they propose a move from phase 2 to phase 3 allowing more than 20 bodies at a game but seeing that is in response to our current COVID conditions, we cannot accurately assess when they make that decision. 
As such, we have been processing team refunds as quickly as we can. We thank you for your patience and apologize for any inconvenience. If there is a possibility we return to hockey, we will send that out to captains via email.
JULY 13, 2020
Here is what we currently know: 
Pearkes Gold Arena is down for repairs
JDF Arena is broken (no announcement on repairs made yet)
CFBE is not allowing civilian use (no announcement on reopening)
SOFA is currently housing homeless and no Royals season currently announced, but with American teams in the WHL, it is doubtful
All of that means decreased ice at the arenas that are still open as all groups are pushed to other facilities. When it comes to minor hockey, figure skating and internal programs, we are last in priority.
With such minimal ice, we had to make the difficult decision of how, if at all, we can provide opportunities for hockey. We intend to run tiers 9-11 as the original idea of our league was founded on hockey for those who were new and starting out. Priority for tier 9-11 registration will be for teams who have always been registered within those tiers and played within them last winter season.
We will be refunding any team deposits made from tiers 1-6 over the next few days. Tier 7 and 8 deposits will be held until we know for certain we cannot accommodate unless you would like your team deposits returned now.
We apologize to the teams we cannot accommodate and our hope is that the 2020/2021 season will be an anomaly we all get past and we look to return to operating stronger and better in 2021.
PLAYOFFS DRAWS
CONGRATULATIONS TO ALL THE PLAYOFF CHAMPIONS
Tier 2 - Rinking Havoc
Tier 3 - Beavers
Tier 4 - Vipers
Tier 5 - Dark Horse
Tier 6 - On Demand Black Sheep
Tier 7 - Red Army
Tier 8 - Victoria Pylons
Tier 9 - Smuggler Cove Slashers
Tier 10 - Lester Hat Tricks
Tier 11 - Good Ol Boys
Development - VI Puckers
Welcome to Island Hockey 101
Welcome to Island Hockey 101, the Island's BEST adult, co-ed, beginner and intermediate hockey league. We host multiple tiers to ensure great competitiveness with our lowest tiers as safe havens for beginners. We welcome players of all calibre, but specifically exist to provide hockey for the beginner. Enjoy a customized experience with:
prizes for Tier Champions
league insurance coverage
double elimination playoffs, best of 3 finals
prizes from selected sponsors
officiating and scorekeeping for all games
rules based on what the players say they want every year
all-star break games
cumulative and detailed stats
winter league, spring league, summer clinics
Eric & Chris Yue - League Administrators
FORUM & RULEBOOK
If you would are a team looking for a player or a player looking for a team, please feel free to use our message forum.
League rulebook can be viewed here.
SCORESHEET can be downloaded for printing here.
Roster sticker sheet can be copied here.
Consent form can be viewed and printed here.
Island Hockey 101
PO 37024, 2401F Millstream Road
Victoria, BC
V9B0E8
Meet the teams
Tier 1
Tier 2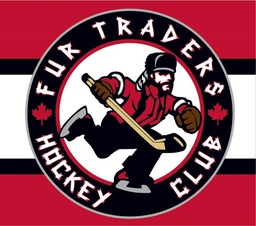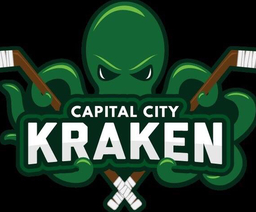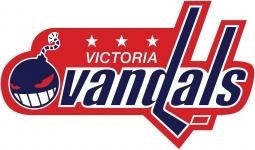 Tier 3
Tier 4
Sponsors
Open to 12am every night of the week, 10% off all hockey 101 players , 6+ people and get a free plate of nachos. LANGFORD and VICTORIA locations only.
SPONSORS
Registered league players receive 10% off regularly priced merchandise. Get the best in equipment and service at Kirby's Source for Sports. 894 Cloverdale
Kidsport Victoria
Please consider supporting our selected charity, Kidsport Victoria. 
KidSport™ Greater Victoria is able to provide sport registration fee grants to children in financial need and support community projects because of the generous support it receives from event proceeds, partnerships, donations, grants and bequests.